Share:
---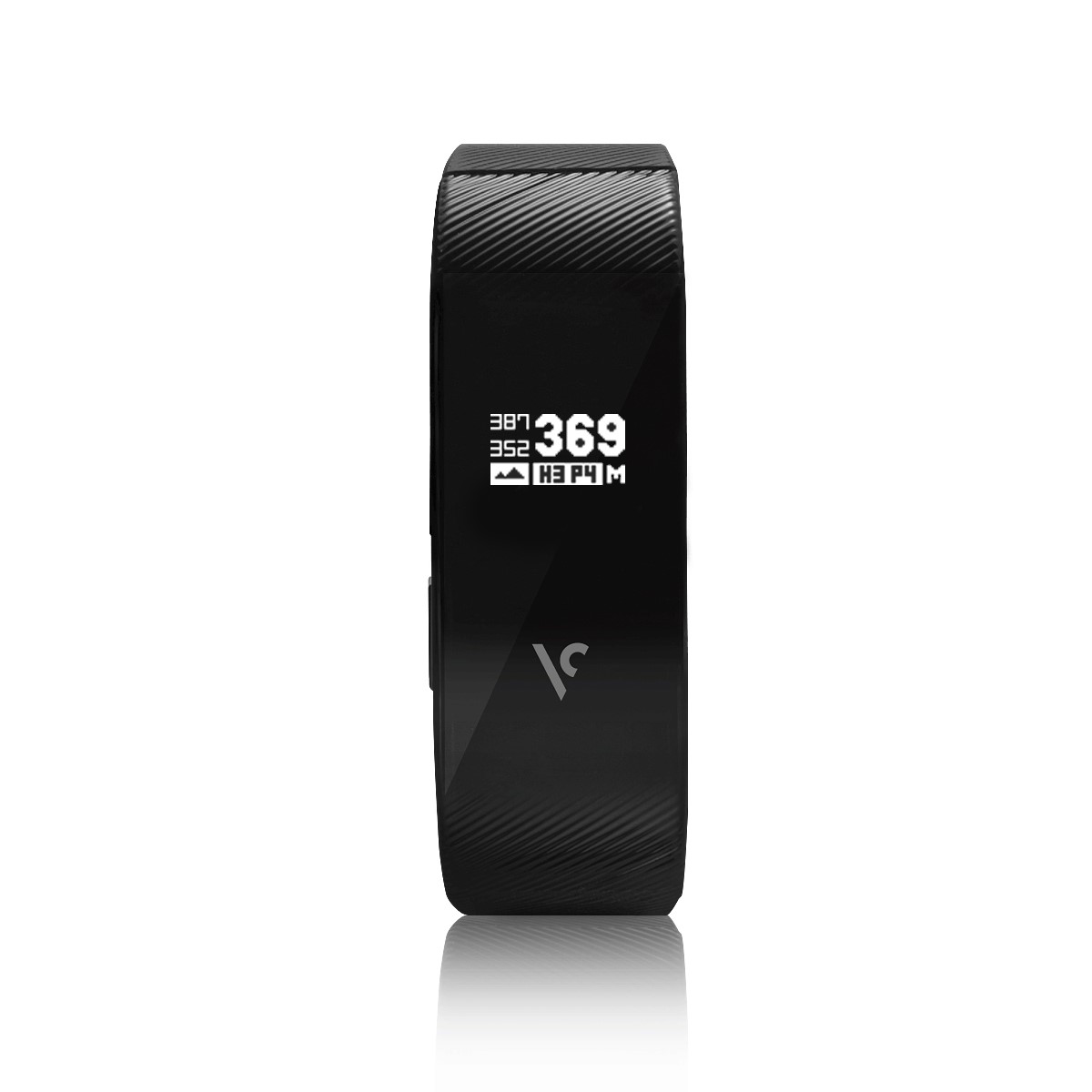 Voice Caddie B1 GPS Band
Simple, Accurate and Easy to Use
By David Theoret
Ever since they came on the golf scene in 2005, Voice Caddie's mission has been to create easy to use, accurate and reliable GPS devices that make golf more fun for the average golfer. In 2010, they took the GPS industry to a new level by creating the world's first voice-guided golf GPS rangefinder, and then followed that up last year with the introduction of the VC300, the world's smallest and lightest golf GPS.

Now their engineers and developers are at it again with the creation of the B1 Golf GPS Band, an ultra-lightweight device. Weighing it at a scant 29 grams, the B1 features a bright, slim OLED screen with a built-in sensor for simple touch operation. It even works well with a golf glove on. This unit is both sleek and ergonomic. The band on the B1 is lightweight and secure. It doesn't have a buckle; instead it attaches like a fitness band and once it is locked in place, it doesn't move.

The device has over 40,000 pre-loaded courses worldwide, so when you arrive at the course, the BI will recognize what course you are playing. It will even tell you what hole you are on. If you're playing in Europe, you can toggle between yards and meters.

The B1 delivers reliable and accurate information to the front, middle and back of the green with just a tap of the screen. It also lets you know how far you hit your drive (or any shot for that matter) and it's an easy feature to use. Just tap and hold the button on the side for three seconds (yes, the same one you used to activate the unit). This tells the device that you want to start measuring the distance. When you get to your ball, tap and hold it again and it will give you your number. Tap It again and it will return to GPS mode and give you the distance to the front, middle or back of the green.

The B1 GPS Band is both dust and water resistant and has a 10-hr battery life, enough for 2-rounds if you decide to play 36. When it does need to be recharged, it uses a standard USB cord, which is also used to connect to a PC for course updates through the online VC Manager portal. Once you purchase the device, go to www.voicecaddie.com and download the Voice Caddie Manager.

Outside of the aforementioned products, Voice Caddie has a complete line of golf GPS devices, including the T1, T2 and T3 Hybrid Golf GPS watches, the D1, a display unit that will attach to your belt and flip open and talk to you, as well as the Voice Caddie L2, a laser rangefinder unit. They also make a couple of innovative game improvement products including the Swing Caddie SC100 and SC200 portable launch monitors and the PT30, a putting trainer. Look for separate reviews on the training devices in the near future. All Voice Caddie products adhere to the rules and regulations of the USGA and the R&A and are legal for tournament play.

Each of these products is available for purchase online and at select golf and specialty retailers across the United States. For more information, visit www.VoiceCaddie.com. Unlike most electronics companies, they'll even talk to you on the phone. Just give them a call at 888-939-3978. MSRP on the new B1 GPS Band is $169.99 US.


Article Tags: GPS, Rangefinder, Voice Caddie
Revised: 10/26/2016 - Article Viewed 18,542 Times
Share Comment
Written By: David Theoret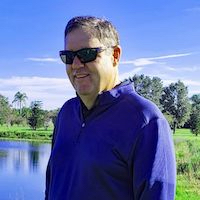 David Theoret has been in the golf and golf travel industry for over 10 years, primarily selling online advertising. For the past seven years, he has also been a golf writer, reviewing golf courses, resorts, destinations, equipment, golf apparel, and training aids - the latter of which never seems to help. David's articles and reviews have been posted on many golf travel and equipment websites.

Growing up in Southwestern Ontario, Canada, it was naturally assumed he would play hockey. Beginning at the age of 3 and continuing into his late 30's, he did just that. However, after one too many pucks to the head, he realized that golf was a lot easier on the body (whoever said hockey players were slow) and took the game up.

After moving to Florida and accepting a position with TravelGolf Media (now part of GolfNow) his love for the game grew exponentially. Most Saturdays you will find him on a course somewhere in Florida or on the practice range reinforcing his bad habits. David plays to a 10 handicap - unless there is money involved in which case it goes considerably higher. He currently resides in Lakeland, FL with his wife Belinda and their two "kids", Madyson and Molly.