Share:
---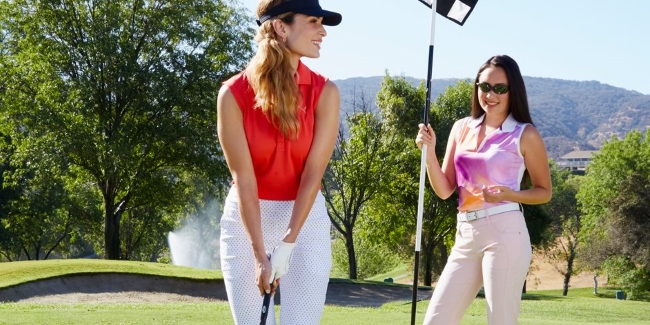 How to Look More Fabulous on the Golf Course
By Deb Patton
Freedom of movement, elasticity, sweat-wicking properties, and comfort-these are the traits of good, functional golf wear that can up your game on the course. But wearing high-performance golf wear doesn't have to mean that you can't look fantastic at the same time. You can gear up in superior-quality golf wear that is also stylish, thanks to the availability of numerous sportswear brands that offer fashionably functional golf apparel.

Once you've gotten your hands on trendy clothing pieces, the fun begins. Here are a few tips to help you put together a fabulous look for your next game.

Go for patterned or printed pants
Most people stick with solid colors because patterned or printed pants are sometimes deemed too "busy" on the eyes and can be hard to pair with other outfits. But you shouldn't be afraid to experiment. You can take baby steps and start with neutral-colored printed pants like Swing Control's Paisley Fairway Crop Pants. The intricate patterns are toned down by the gray color of this bottom-wear, so you can pair it with various golf shirt styles. Its highly stretchable fabric also provides optimum mobility while giving you a flattering figure.

Layer clothes
Mixing and matching jackets, vests, and sweaters with the rest of your outfit can create a variety of unique looks. Layering is also practical because the weather can be unpredictable. When teeing off during cold mornings or in the autumn and winter season, you can wear a cotton pullover or a polyester sweater to keep yourself warm. In the case of rain, you can add a waterproof jacket to your ensemble.

Wear a golf glove
Like baseball players, many golfers wear specialized gloves on their non-dominant hand. Just like in baseball, gloves come highly recommended because they can help with your grip (and also enhance your style on the course!). Gloves come in an array of designs and colors that can complement any ensemble.

Accessorize
Small details like jewelry and other trinkets can help accentuate your look. Trade in gaudy pieces that can interfere with your golf game (e.g. layered chunky bracelets and long dangling necklaces) for subtle accessories like brooches, watches, thin bracelets, stud earrings, and small necklaces.

Another great thing about golf accessories is that aside from being pretty adornments, they can also be functional. Bracelet counters, for example, are beaded bracelets that can help golfers keep track of the number of strokes they've done in a match. Similarly, GPS Watches are also useful wearable gadgets. There are even new golf watch models that can analyze your golf swing and provide information to help you improve.

Sport a hat
Hats are essentials in sports like tennis, volleyball, baseball, and yes, golf. Aside from adding a pop of color to an otherwise plain outfit, hats also protect your eyes from the sun's glare. There are a plethora of styles and colors that you can choose from: straw hats, crocheted caps, adjustable visors, facesavers, and cloches. Designer hats or custom-made headwear are also very popular.

Put on a pair of sunglasses
Sunglasses can elongate a round face or soften sharp cheekbones. Because of this, sunnies have become an essential fashion item worn by countless celebrities regardless of time, day, or season. They are also a common accessory for golfers. These tinted eyeglasses can protect your eyes from the sun's rays, allowing you to analyze the field with ease. There are more than a handful of frame and lens styles to choose from, so whether you like a cat-eye, a wayfarer, or aviator sunglasses, you'll never run out of options.

In the past, golfers didn't have a lot of options when it came to clothing choices. Today, things are a little less restrictive. While there are still dress codes being enforced in many golf clubs, it is now much easier to express one's individual style. Don't be afraid to look fabulous on the golf course. Choose a cute patterned top and wear it with your favorite bottom-wear. And don't forget to accessorize!

Revised: 11/07/2016 - Article Viewed 18,026 Times
Share Comment
Written By: Deb Patton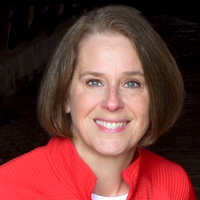 Deb Patton is the Women's Contributing Editor for Midwest Golfing Magazine. Her niche is writing unique stories that will help women enjoy the game at a higher level. Deb took up the game in 1992 and now plays to an 18 handicap. In fact, she shot 89 (her first round below 90) in 2008 at Erin Hills. She bested her career round by three strokes multiple times in 2009 and looks forward to breaking the 85 barrier in 2010. Besides golfing, Deb is an avid reader, culinary wiz, and also enjoys traveling.