Share:
---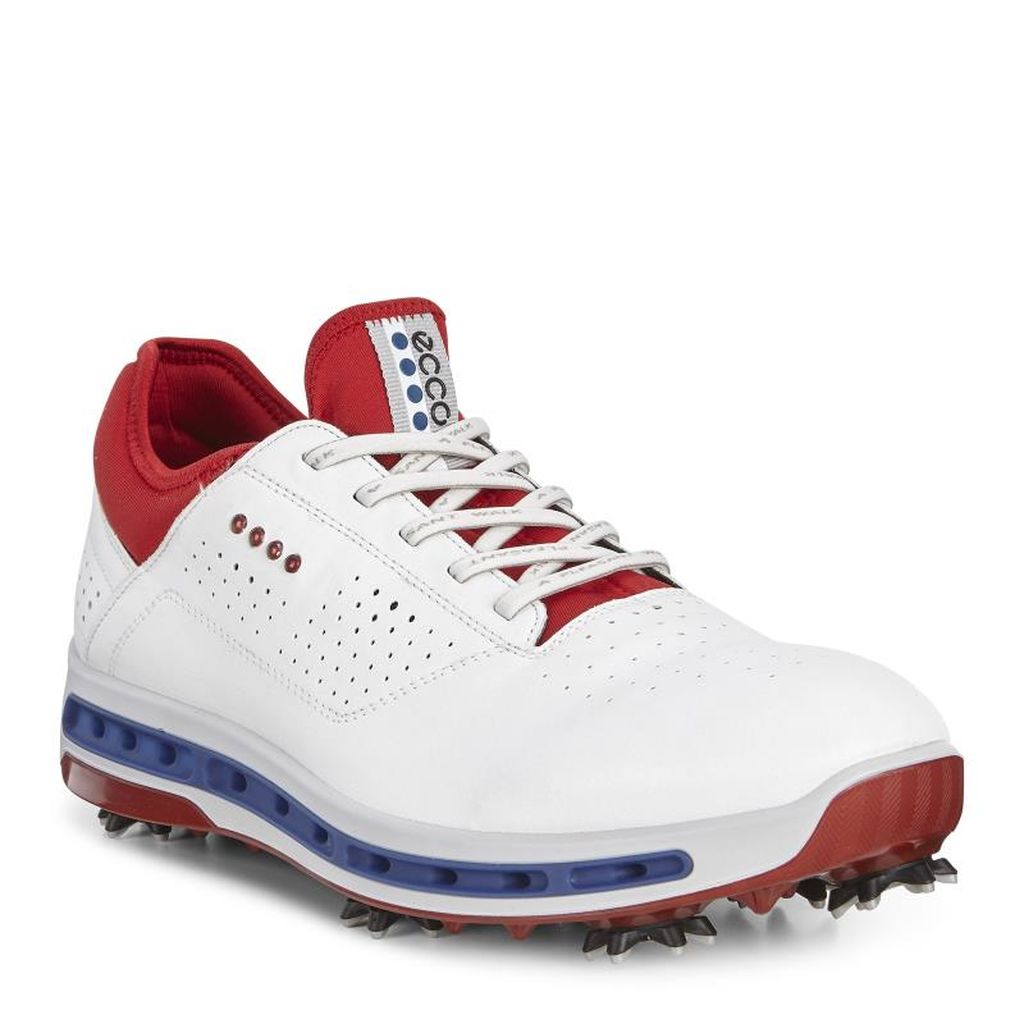 ECCO Men's Cool GTX 18 Golf Shoe
Waterproof and Breathable, This Shoe Has It All!
By David Theoret
Just when I thought there was nothing that could be done to a golf shoe to make it more comfortable, ECCO unveils their new Men's Cool 18 GTX golf shoe. This shoe takes comfort to a whole new level.

In case you're wondering, the GTX stands for Gore-Tex. The supple Dritton leather uppers of these new shoes are designed with a Gore-Tex membrane, which is 100% waterproof and keeps moisture out and moves with your foot. In fact, the Gore-Tex Surround technology (the red part, if you're looking at a picture) acts almost like a built-in sock, and makes the shoes so comfortable that socks are now optional. It's not only waterproof - as all Gore-Tex products are - it's extremely breathable too. In fact, the Gore-Tex Surround technology produces a waterproof layer that keeps feet dry, and also incorporates an advanced air channeling system within the grid-shaped sole structure.

Speaking of the sole, ECCO's new midsole grid-construction has ventilation holes on both sides of the shoe providing 360° breathability without compromising the waterproofing layer, resulting in cooler, dryer feet all day. The COOL GTX 18 shoes are only available with Slim Lock soft spikes which provide all the grip and stability any golfer will ever need. Although this is the first pair of spiked ECCO shoes I have owned, they are still the most comfortable and require no break in period at all. I have yet to wear socks in them.

OK, now that we have the technicalities out of the way, let's talk about how these shoes look. One word: Incredible! The Cool 18 GTX is currently available in only one colorway (Red/White/Blue) but I don't think they could have picked a better color combination. The upper is bright white and the part of the sole that is ventilated is blue. The Gore-Tex Surround and tongue are red as are the four trademark ECCO dots on the outside of each shoe. The Cool GTX model is a non-sock liner option available and is available in 3 other colorways: black, white and camel.

The ECCO Men's Cool GTX golf shoes offer a bold and contemporary design that incorporates high quality components, technology and comfort features, making them the perfect shoe for any golfer. They are available in US sizes 5/5.5 - 13/13.5. Retail price is $280.00. For more information on these or any other ECCO products, visit their website at www.ecco.com.


Article Tags: golf shoes, footwear, ECCO, GTX, Gore-Tex, Cool 18
Revised: 07/21/2017 - Article Viewed 1,013 Times
Share Comment
Written By: David Theoret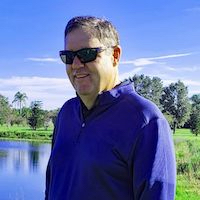 David Theoret has been in the golf and golf travel industry for over 10 years, primarily selling online advertising. For the past seven years, he has also been a golf writer, reviewing golf courses, resorts, destinations, equipment, golf apparel, and training aids - the latter of which never seems to help. David's articles and reviews have been posted on many golf travel and equipment websites.

Growing up in Southwestern Ontario, Canada, it was naturally assumed he would play hockey. Beginning at the age of 3 and continuing into his late 30's, he did just that. However, after one too many pucks to the head, he realized that golf was a lot easier on the body (whoever said hockey players were slow) and took the game up.

After moving to Florida and accepting a position with TravelGolf Media (now part of GolfNow) his love for the game grew exponentially. Most Saturdays you will find him on a course somewhere in Florida or on the practice range reinforcing his bad habits. David plays to a 10 handicap - unless there is money involved in which case it goes considerably higher. He currently resides in Lakeland, FL with his wife Belinda and their two "kids", Madyson and Molly.